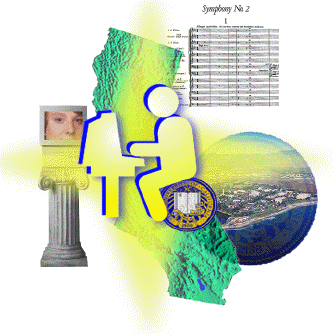 Music running through my head: Click on the music, or the head, to hear the tune. (310K sound file)
What's in my computer: Click on it to see.
California: Click on it to learn about the state where four generations of my ancestors and I were born.
Alma Mater: Click on the UC Seal to find out all about the University of California, Santa Barbara.
Reach out and touch someone: Click (not too hard) on my body.